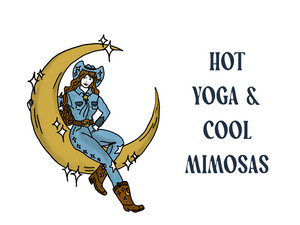 *Price Per Person: $30 per person*
Hot Yoga & Cool Mimosas – Saturday, January 20, 2024, 2pm-4pm

Hosted by: Lacey Torres & Lisa Stevens

Description: Whether you're sticking to a New Year's Resolution or striking a balance between fitness and fun, this U-60 Groove class led by GHMV mom and yoga instructor, Lacey Torres, will be your new favorite way to spend a Saturday! After we stretch and sweat it out, we'll replenish with mimosas, small bites, and social hour.

Date & Location: Saturday, January 20, 2024, 2pm-4pm – The Union Fitness & Fun – Alamo Heights
Max guests: 40
Click here to see more Sign & Go experiences.

Questions? Please contact fallsocial@ghmvpso.org.